Events
NEW Fall Classes and Sales Events!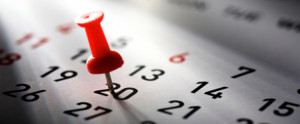 For more information and to register for any of our programs, send us an email.
Needlework Traditions, Faith Sharing, and Family Support Ministry in an 1870's Historic General Store
All programs are from a Christian view. All denominations and faiths are welcome!
---
ENDOW study: Discover your Dignity – A Woman's Journey Through Life PART I
Mondays from 10-11:30am starting October 2 for 8 weeks
This study, authored by four Religious Sisters of Mercy and spiritual/academic contributors to ENDOW apostolate, takes women on a journey to see where their actual everyday lives intersect with God's Divine plan. The story follows the course of a woman's life from conception through old age and preparation for death, as it uncovers for women the mysterious workings of God in ways that involve the disciplines of biology, philosophy, psychology and theology.
Fee: $35 for materials, includes refreshments
Mondays: Oct 2, Oct 16, Oct 23, Oct 30, Nov 6, Nov 13, Nov 20, Nov 27
---
Forming Faithful Families Marriage and Family Life Study PART I
Endorsed by Bishop Paprocki of Springfield, Illinois
Tuesdays from 10-11:30 starting October 3 for 7 weeks
This study offers practical support, intellectual stimulation, fellowship and faith formation to parents of all ages to better live out their vocations, builds relationships amongst the participants who witness, share, support and mentor each other in their essential roles, and helps them realize and embrace their God given and lifelong responsibility and privilege that is their unique and nontransferable mission as parents and grandparents in today's culture.
Fee: $35 for materials, includes refreshments
Tuesdays: Oct 3, Oct 10, Oct 17, Oct 24, Oct 31, Nov 7, Nov 14
---
Discover your God-Given Spiritual Gifts/Charisms Workshop
This is a one-time class offered 3 times – choose one date.
Take a simple survey and discover your God-given giftedness received at Baptism that is your means to fulfillment and joy as you bring God's love to others!
Fee: $5 for materials, includes refreshments
Monday Sept 25 10am-12noon, Tuesday Nov 28 10am-12, Monday Dec. 11th 10-12
Evening Workshop if Enough Interest So Please Inquire
---
Monthly "One of the Family Now"
Friends of the Hearth Sales Events! No registration required!
Exclusive sales event just for YOU – our frequent shoppers and guest list friends and it's a MONTHLY event! Be "honored" as we honor home, faith and family with free gourmet coffee, old-time sodas, ice cream and just for YOU, 25% off one of your favorites, and 10% off everything else and with every $10 spent, you are entered into a drawing for a $50 gift certificate!
Friday October 6 10am-6pm, Friday November 3 10am-6pm, Friday December 8 10am to Midnight!
---
Needlecraft Traditions Workshops
Learn cross stitch or crochet or work on your own projects!
Come join our stitching circle 'round the family hearth!
Free Refreshments. Free Will Donation. Stop by for a while and sit a spell!
Thurs Oct 19 10am-12, Thurs Nov 16 10am-12, Thurs Dec 14 10am-12
Evening Workshop if Enough Interest So Please Inquire
---
Spiritual Direction by appointment
Personal Spiritual Direction Session for Men/Women with Male/Female Spiritual Director. Free Will Donation
Fully trained and experienced with seventeen plus years of experience