Events
NEW Summer Workshops and Sales Events!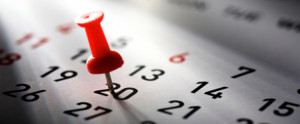 For more information and to register for any of our programs, send us an email.
Needlework Traditions, Faith Sharing, and Family Support Ministry in an 1870's Historic General Store
All programs are from a Christian view. All denominations and faiths are welcome!
---
Monthly "One of the Family Now"
Friends of the Hearth Sales Events!
I've promised it, and now it's happening!
Exclusive sales event just for YOU – our frequent shoppers and guest list friends. And it's a MONTHLY event! Be "honored" as we honor home, faith, and family with free gourmet coffee, old-time sodas, ice cream and, just for tonight, 25% off one of your favorites, and 10% off everything else. With every $10 spent, you are entered into a drawing for a $50 gift certificate!
Wed June 28th 6-8pm, Tues July 11th 6-8pm, Wed Aug 30th 6-8pm
---
Needlecraft Traditions Workshops
Learn cross stitch or crochet or work on your own projects!
Come join our stitching circle 'round the family hearth!
Free Refreshments. Free Will Donation. Stop by for a while and sit a spell!
Mon, June 19th 10am-12, Mon July 10th 10am-12, Mon Aug 21 10am-12
Evening Workshop if Enough Interest So Please Inquire

---
Discover your God-Given Spiritual Gifts/Charisms Workshop
This is a one-time class offered 3 times – choose one date.
Take a simple survey and discover your God-given giftedness received at Baptism that is your means to fulfillment and joy as you bring God's love to others! Free Refreshment. Free Will Donation.
Mon, June 26th 10am-12, Fri July 7th 10am-12, Mon Aug 28th 10am-12
Evening Workshop if Enough Interest So Please Inquire
---
Spiritual Direction by appointment
Personal Spiritual Direction Session for Men/Women with Male/Female Spiritual Director. Free Will Donation
Fully trained and experienced with seventeen plus years of experience