About Us

The Family Hearth General Store is situated in an authentic 1870s building on the main street of Frankfort, Illinois, established in 1859. The charming atmosphere of the town pervades the general store where y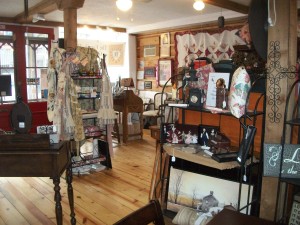 ou will feel you just stepped back in time but where you will find treasures to delight you today.
From Victorian vintage wares to Lang folk art calendars, cards and prints, from quilts to primitive candles, antique samplers to willow tree figurines, gourmet coffee to vintage jewelry, gifts and wall art, featuring the handwork of local artisans with vintage jewelry art, hand-milled soaps, and hand-stitched vintage fabric pillows, The Family Hearth General Store offers inspirational one-of-a-kind gifts and decor honoring home, faith and family life.
The Family Hearth General Store is the storefront ministry of Forming Faithful Families, a 501(c)3 nonprofit ministry, www.formingfaithfulfamilies.com, which supports family life offering faith sharing, spiritual direction, books, resources, advice, and practical support for families, such as a Kind Deed for a Family In Need ministry. Click here to read more about our ministry.
The store is operated by Kathleen Littleton, a former attorney turned mother of fourteen children with a masters in pastoral theology. Kathleen's husband, Jim, is a leukemia survivor, diagnosed when their youngest was only three years old. Total strangers and many friends and family offered their support during his illness, and this is their way of giving back, by being a help to others. All store profits go to support the nonprofit 501(c)3 ministry.
Come on down for a bottle of pop, a cup of fresh gourmet coffee or tea, and old-fashioned candy and ice cream bars. Sit a spell. A little bit of yesterday will delight you today!