The Store
A Vintage Inspirational Antique and Needlework Shop in Frankfort, IL
Here at the Family Hearth General Store in Frankfort, Illinois you'll find treasures from times gone by. A vintage, inspirational, antique and needlework shop with a vast collection of antiques, reproductions, inspirational gifts, vintage décor, stitching supplies for needlework and more. Featured products include Penguin Classic Books, Lori Mitchell Folk Art, Simpson and Vaile Literary Teas, Coffee and Specialty Foods, Fly Paper Products, PaddyWax Literary Candles, Harney and Sons Tea, Old Time Candy Counter Collection, Kelly Rae Roberts Art, Local Honey, Hand Milled Soaps, Essential Oils, Samplers, Quilts and More!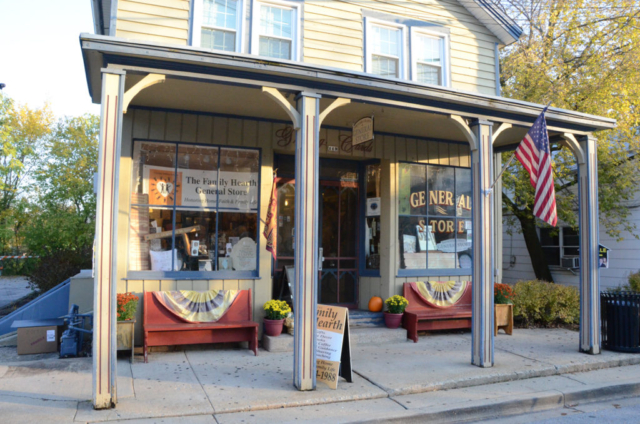 Enjoy a virtual tour of the Family Hearth General Store!
Check out some recent photos of the Family Hearth General Store!